Our Communities
The Village • Langley • NOW OPEN

The Village is a memory care community like no other in Canada. Single-storey, cottage-like homes open up to five acres of park-like grounds, with accessible walking paths, flower and vegetable gardens, a barn with animals, a community centre, and even a fish pond. It's a community where residents with dementia can explore and enjoy their surroundings as they please, while having the safety and comfort of a secure setting. This is The Village.
---
Thornebridge Gardens • New Westminster
Thornebridge Gardens opened in 2008. Developed in conjunction with the Royal City Christian Centre, this park-like seniors' community located in the heart of New Westminster included the revitalization of a heritage church building. Thornebridge is a major part of New Westminster's seniors' community.
---
Gilmore Gardens • Richmond
Opened in 2000, Gilmore Gardens was developed in partnership with the Gilmore Park United Church. A Georgie Award Winner, Gilmore Gardens is Richmond's premier seniors' independent living community.
---
Courtyard Gardens • Richmond
Opened in 1990, Courtyard Gardens is a pillar in the Richmond seniors' community. Courtyard Gardens provides assisted living and enhanced assisted living to Richmond seniors in private rooms (24-hour nursing care), which offer a continuum of healthcare services.
---
Hemstock Residence • Lloydminster, AB
The Dr. James Hemstock Assisted Living Residence was added to our group of seniors' retirement communities in 2012 as part of our long-term strategy to continue to invest in high quality seniors residences. This 62-unit residence is a cornerstone of Lloydminster, Alberta's seniors' community.
---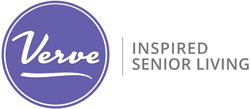 All our Communities are operated by Verve Inspired Seniors Living, a leader in Canadian senior's care. Verve is guided by a philosophy and commitment to residents, honoring personal choice, independence, respect, privacy and personal dignity.